Spring is here!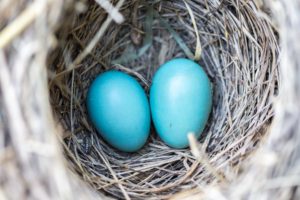 With the slow but sure change in season, it's funny how cravings for new and fresh foods come into play.  With longer and warmer days, butterflies and birds in the air, it is hard not to see things through a new lens with renewed hope and excitement with the beauty that surrounds us.
Comfort food is often thought of as a "cold weather" food filled with warmth and gooey goodness.  Spring also offers a fresh new variety of comforting foods with fresh, crisp and delightful fruits and vegetables that are newly emerging.  Think; artichokes, asparagus, fiddlehead ferns, radishes, rhubarb, apricots, strawberries and that is just a few of the many great things to come!
With so many fresh options, we are excited to get started and to share our experiments, modifications and recipes with you.  We promise to share the good, the not-so-good and the whoops – don't try this at home.
First up…
Easter brunch!
Overnight french toast
Tofu, asparagus scramble
Avocado toast with arugula
Easter goodies – yes please!
Peanut butter cups
Pavlova cups