Think you don't have time for breakfast? Ten minute smoothies are the way to go!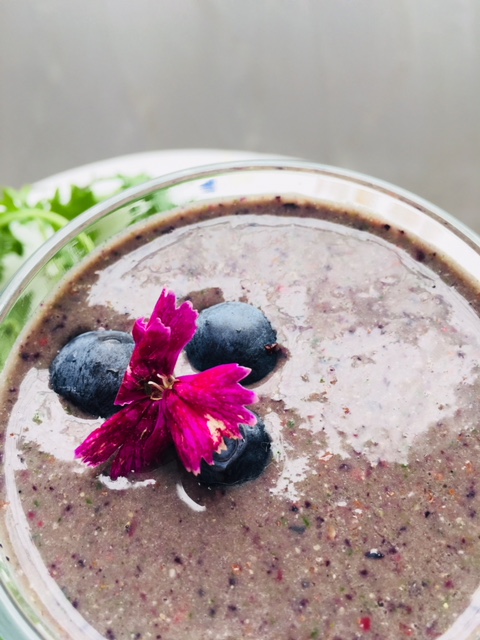 Such an easy, tastey and protein-packed way to start the day off right!
1/2 c fresh blueberries
1 c baby kale
1/4 c frozen strawberries, blueberries and raspberries
1 tbsp PB powder
1 tbsp vegan protein powder
1 tbsp antioxidant blend
1 c unsweetened almond milk
I used a bullet, but I am sure a powerful blender would do.  It took less than 1 minute to blend.  And maybe only two minutes to drink (it was that good!)
Cost of this smoothie less than $2.00, I have a hard time wanting to pay $8-$10 knowing how easy it is to make.